Hot List of our Sponsors
Best places to buy
please check them out
---
But please come back to us and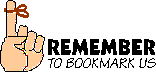 Return to Hot Rod Parts

This page contains links to web sites and pages having to do with Automotive.
The information is divided into the following categories:
---
---

A low cost place to buy your service parts with FREE SHIPPING
---
---

---


GEO | TOYOTA | SUBARU | LEXUS | VW | MAZDA | AUDI | GENERAL MOTORS | CHEVROLET | MITSUBISHI | 3M | AC DELCO
---
---
---
Automotive Finance & Pricing
CarPrices.com
Car Buying, Selling, & Leasing Made Easy
---
---

Top Less Autos Let us Top off Your Classic Car
We offer a complete selection of convertible tops for domestic, foreign, sport utility, classic and specialty vehicles from 1940. Click or Call 877-872-2310 or 973-340-6391 Fax 973-340-6393.
---
Hi Performance goodies also see Auto Parts and Hot Rod Engine goodies
---
Hot Rod Engine goodies also see Auto Parts and Hi Performance goodies
---
---

www.schubeckracing.com
The Ultimate Flat Lifter for Race or Street now has a companion.
Schubeck valve lifters, the worlds lightest and most durable flat lifters that eliminate cam wear and need no brake-in, NOW! Attn; Street Roders, you don't need to rely on needle bearing lifters for Roller Cams. The NEW "RADIUS" Lifters have no moving parts and run on any roller cam. The lifters save over 50% in weight and have no needle bearings rollers to worry about. They are also available in Hydraulic form.
---

Competition Specialties Inc.
Manufacturing and distributing its high quality products to racers and performance automobile enthusiasts world wide since 1989. We take great pride in the performance, appearance and engineering of our products. We have set new industry standards with our warranty plan and same-day service.
---
---

Ford GT-40
---
---
---
---


Other places to find Automotive information
---
---
Author Chuck Barnow. (440)-234-6810
Copyright © 1996 Berea Automotive Engineering Corp. All rights reserved.
Revised: November 09, 2007.